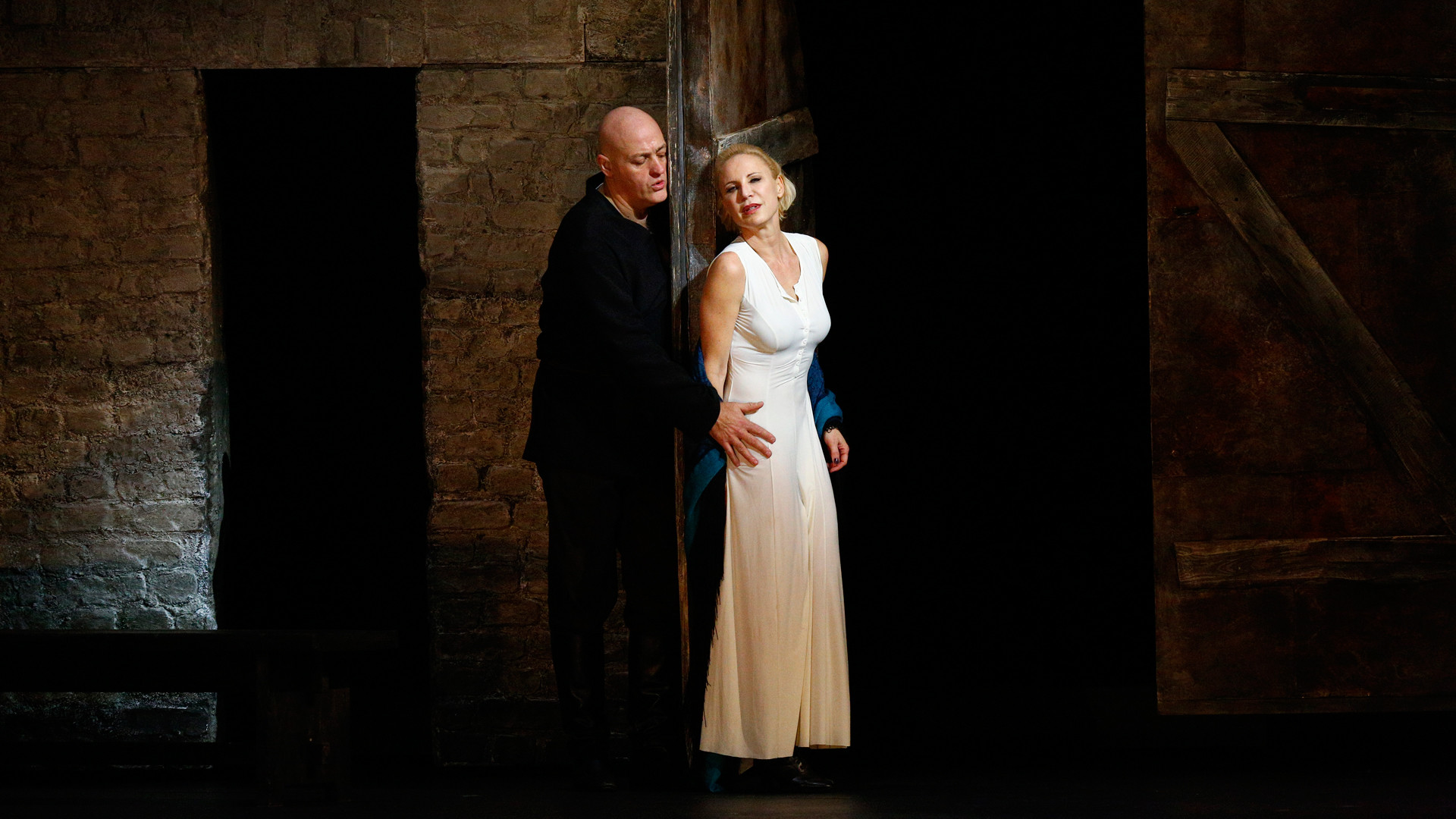 Katerina Izmailova
Катерина Измайлова
Lady Macbeth of the Mtsensk District is, perhaps, the most noted Russian opera of XX century. It is not only extremely vividly depicted the era, but also fell its first victim.
Shostakovich began his work on the opera on 14 December 1930. "When I read Lady Macbeth of the Mtsensk District by Leskov, I was impressed. When composing music based on literary groundwork, each time you create a whole new independent piece. There is no correlation with theatre where one or another performance is based on a certain novel. Every work in music gains absolutely independent meaning" .
Shostakovich, together with Alexander Preys who became libretto co-author, re-evaluates and redefines the storyline of Leskov's novella.
Rimas Tuminas, famous theatre director artistic director of Vakhtangov Theatre, worked on the performance. This is his opera debut in Russia. Rimas Tuminas is well-known for his interpretations of Russian classics — fresh, sudden, but surprisingly precise. He can combine irony and pathos, grotesque and tragedy, his works are always hilarious and sharp, rigid and moving, and always so human. "I want to justify everyone: and Boris and Zinoviy, and even Sergei. There are no bad or evil characters. There are simply poor", — says the director.